SE Chapter Meetings
1st & 3rd Sundays each month
Meeting starts @ 12 o'clock noon

M & M Restaurant & Lounge
137 N. Main Street
Gresham, Or. 97030
Next Meeting: Feb. 1, 2015
>> Join A.B.A.T.E. <<
Come to a meeting

Get involved

Speak your mind

Become a Chapter Officer

Become a PCP

Hope to see you there!
---
How did ABATE get started? click Here
A.B.A.T.E. of Oregon, Inc. promotes
motorcycle awareness,
education, safety and liberty
through community involvement
and legislative action.
State Board Meeting
Next Meeting: Feb. 14, 2015
Meeting starts at Noon
Meeting to be held at :
Ciddici"s Pizza
133 SE 5th Ave.
Albany, OR 97231
---
Upcoming Events
Events at Latus Motors HD
Events at Paradise HD
Events at Columbia HD
Events at Oak Grove Choppers
Jan. 31 - Sgt. McDowell Memorial Run - Meet at the M&M at Noon for our group ride to the cemetary.
Feb. 5 - SE Biker Night at Yazzi's - 5pm -7pm 2500 NE 238th Dr
Troutdale, OR 97060
Feb. 14 - Solutions M/C Birthday Party - at the Lents Masonic Lodge - 6pm - 5811 Southeast 92nd Avenue, Portland, OR 97266.
Feb. 13-15 - One M/C Show - Portand
Feb. 21 - Lower Columbia Crab Feed - at Clatskanie - Starts at 1pm - 6pm
Mar. 14 - SE Canned Food Drive Delivery Meet at the M&M at 11am KSU 11:30am. Join us for a group ride to the City Team Ministries.
Mar. 14 - SE Anniversary Party - at the M&M - Starts at 8pm.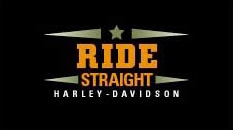 Alcohol and motorcycles don't mix.
---